About Us
When looking to buy, sell or rent real estate in Volusia county, Your RealT has the knowledge and experience to help you.
Whether it's buying a new home or investment property, selling your home, renting your single family home or condo, we are committed to delivering the greatest value and making the process as worry free as possible. We will do so armed with our knowledge, experience and education while always demonstrating the highest level of professionalism and integrity, providing you with the greatest level of service we can achieve.
Deciding who will help you make your next major decision can feel overwhelming. Call or email us today. We are never too busy to talk with you.
Bio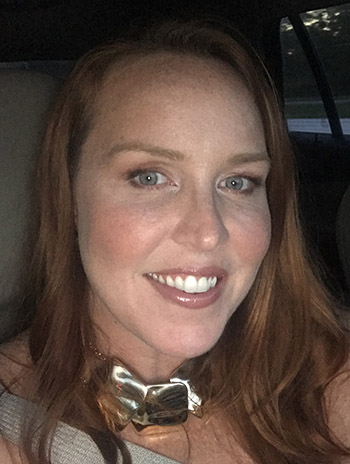 tracey@yourrealt.com
I'm originally from Chicago, however after living in many parts of Florida for over 20 years, I officially consider myself a Floridian. I've been living and selling real estate and providing property management services in Central Florida since 2005. I joke that I'm pretty sure I actually heard the real estate bubble burst the day I got my license. Having started with my family's real estate company in beautiful Daytona Beach Shores, despite market conditions I was able to develop and cultivate my expertise by managing the rentals for the countless number of property owners who initially invested with the intention of flipping the property in an effort to mitigate financial loss. As it turned out, my previous experience as a corporate head hunter, retail manager charged with making failing stores profitable again and site coordinator in academia, all offered the perfect foundation of knowledge to help people make sound and profitable investments and then oversee those investments to keep things running smoothly. Not to mention how my 16 years as a single parent taught me to stretch a dime further than anyone I knew and become a queen of resources. In 2012 and 2013 I earned Masters degrees in Leadership and International real estate respectively. While neither are the typical go to graduate programs, not a day goes by that I have not had the opportunity to employ the knowledge I gained. My years of experience and education have honed my expertise as an investment property whisperer of sorts. Every home purchase is an investment whether it's for a traditional investor or a homebuyer who purchases with the intention of occupying the property, both are looking to invest their money wisely for their future. I have worked with countless numbers of individuals from out of state and even overseas in the sale, purchase, or management of their property. I pride myself on my cultural intelligence, genuine active listening skills, integrity, ability to set and explain expectations, resourcefulness and keeping it real. Buying and selling real estate is an extremely stressful process, knowing what to expect helps to keep the feeling of insanity at bay, although I firmly believe regardless of how seasoned or green one is when it comes to the process it's hard to avoid the touch of crazy finding a way to creep in. Every single real estate transaction is different, with each one presenting new challenges and opportunities to grow. Its the experience with these ever present challenges that make for a great real estate agent. Over the years I have developed a phenomenal team of preferred lenders, inspectors, insurance brokers and title companies to work together seamlessly and keep the insanity at bay. Real estate truly excites me even after almost 15 years. I believe my raw energy often seen in those new to the industry coupled with my experience is a spectacular combination. Navigating the waters of a real estate transaction is not the picnic it is made out to be on reality TV. However, with the right trusted advisor, it can come pretty close. When I am not making real estate dreams come true, I enjoy finding new recipes that make eating clean, whole foods a pleasure and not a chore. I'm a total foodie and when I travel, in addition to getting local advice on experiencing what is not listed as the mainstream go to tourist spot or restaurant. I love repurposing furniture and items to create useful pieces of art and relish in opportunities to be one with nature, whether it is on the beach or in the woods. With an empty nest now that my son has completed from his service with the Air Force and living with his wife in Chattanooga, Tennessee (no grandkids yet but fingers crossed), I'm blessed to enjoy these experiences with the love of my life who I married in 2017.